Sustainable Packaging – A winning synergy with Tecnozoo suppliers
Tecnozoo's commitment to improving farming conditions has always been tightly linked with the surrounding environment: care for animals generates true well-being only if it is eco-sustainable throughout the supply chain. Thus, we have chosen three suppliers that wholly reflect our total green vision to select the best packaging.
Smurfit Kappa, the world leader and Europe's number one manufacturer of corrugated cardboard for packaging, adopts an innovative sustainable sourcing program across all of its plantations and those of partner suppliers. Through voluntary participation in three recognized forest certification programs – Forest Stewardship Council (FSC®), Program for the Endorsement of Forest Certification (PEFC™) and Sustainable Forest Initiative (SFI™), the collection of 100% virgin and recycled fibers always happens safely and responsibly. High quality at the correct cost and an authentic certified Chain of Custody, from assessing suppliers' risks, the mitigation of risks related to the environment, and indigenous social aspects. A food safety strategy and well-being: literally from the forest to the factory, to the shop door.
Ellepibox in Altivole (Tv) adopts a careful analysis of raw materials. The packaging equipment is constantly checked and cleaned for maximum protective safety of pet food and the storage chain for complementary feeds.
Cardboard is the green packaging material par excellence: natural, recyclable and 100% biodegradable and Mg Busatto in Quinto (Tv) is committed to monthly recycling tons of cardboard coming from processing trimmings. An ideal partner also uses water-based colors, such as the glue used in the production phase and does not require solvents.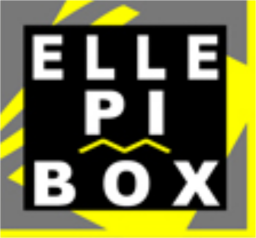 For more information, visit the supplier website